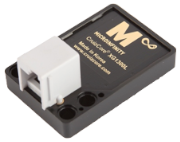 I've wanted one of these sensors since the day I first saw it on the Hacked Gadgets website. It's the Microinfinity CruizCore XG1300L. It's a ridiculously accurate and low drift inertial measurement unit, or IMU.
Some of the features include:
Measures rotational speed and angle
Measures tilt and acceleration
Can track relative position
Detects contact from any direction (I wish I had this sensor back in September last year: [LINK])
Ultra low bias drift of about 10 degrees per hour
I cannot wait to play with this on one of my omniwheel platforms. A ROBOTC driver for this sensor will be part of the Driver Suite very shortly. The sensor measures 1x4x6 units, excluding the sensor socket. Technic pins fit very nicely into the two holes which can be found on each side. If someone had stamped a LEGO logo on it and told me it came from their factory, I would have believed them; the finish is really great.
For more technical information, sample programs, cool videos and of course the shop, check out the sensor's website here: [LINK]. This sensor retails for $85 and can be paid for with PayPal.
Below are the technical details as found on the website: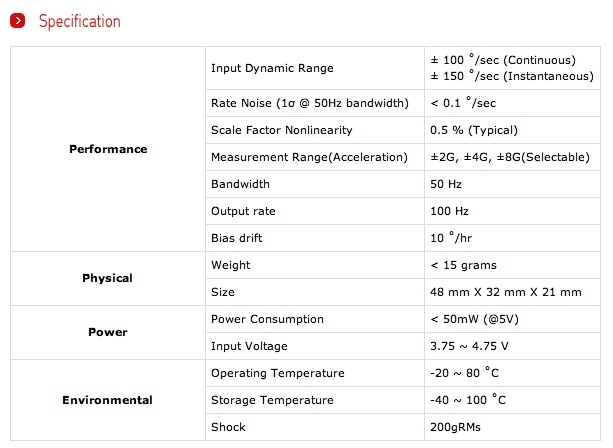 I have to give a big shout out to my Genuine Italian™ friend Daniele for getting in touch with Microinfinity and a big thanks to Lauro Lojeda for sending me one!