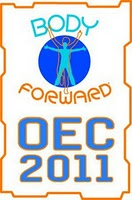 Today, the first guests for the FIRST LEGO League Open European Championships start pouring into Delft, the Netherlands. The competition starts on Friday and ends Saturday.
A whole bunch of MCPs (myself included) and quite a number of people from LEGO will be manning the LEGO Mindstorms stand to show off our robots and Monster Chess.
Join the FLL OEC Facebook group to share your news and videos, and to chat with other teams! See this link for the official pages. Here you can find the complete program.
Be there or be square!
(This article was somewhat transcribed from the NXTStep).