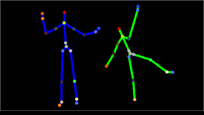 Microsoft has released a new refresh of the Kinect SDK. The new beta has a few driver updates and some run time enhancements.  They also worked on improving the documentation.
More information about the latest Kinect SDK update can be found on the official website: [LINK]
You can download the 32bit SDK here: [LINK].
The 64bit SDK can be found here: [LINK].