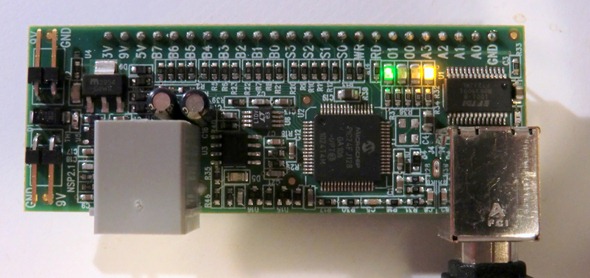 I received my HiTechnic SuperPro Prototype Sensor in the post yesterday and it's epic.  It's epic for a number of reasons:
It has more inputs and outputs than you can shake a stick at, both analogue and digital.
It can 6 digital strobe outputs (great if you want to start your own disco or see which of your friends has epilepsy).
Has a LOT of RAM and program flash memory.
1MB (!) of flash memory, which presumably, you can use for data logging.
The last point is of course the most awesomest (look it up, it exists) of the whole thing.  I've managed to make it work now with a test build of BrixCC which even comes with a cool little simple terminal so you watch it output text.  John Hansen, sir, you rock!
I'll be putting this baby through its paces over the next little while.  I am not sure what I'll do with it yet, but I am sure it'll come to me.  For now I will leave you with a screenshot of my very first program, what else, a "Hello World".