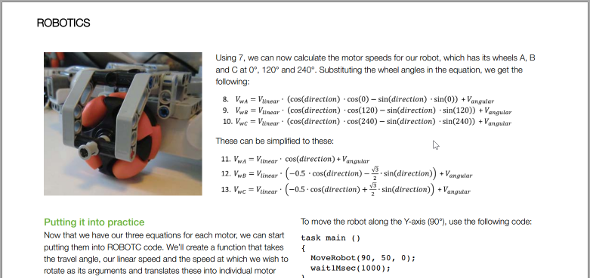 A little while ago I was asked to write a robotics article for the British Design & Technology Practice magazine.  I chose to cover the basics of programming a LEGO MINDSTORMS NXT omniwheel based platform, and the mathematics behind it.  ROBOTC is used as the programming language, but I am sure the principles apply to other programming environments, too.  Although, I am not sure why you would want to use anything else!
You can read a copy of the article here: [LINK].
The D&T Association is the organisation that represents the interests of  Design and Technology (STEM) teachers throughout the UK.