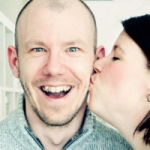 My name is Xander Soldaat. I am a Software Engineer and former Infrastructure Architect.  I love building and programming robots.  I recently had the opportunity to turn my robotics hobby into my profession and have started working for Robomatter, the makers of ROBOTC and Robot Virtual Words.
Ever since I was a kid I was fascinated by robots. I built many contraptions with Technic Lego and electronics. I guess I've been playing with Technic Lego since I was about 6 or so and I still have all of it.  Like many others, I had my Dark Ages, mine started at about 13 when started skateboarding instead.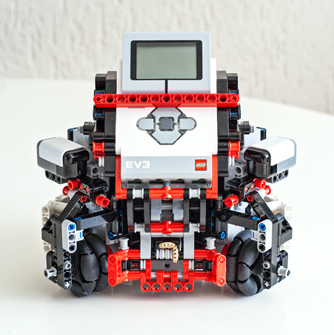 My reintroduction to robotics started in 2007 when I bought a Parallax BoeBot kit with a few sensors.  After a while I had learned all I could from the Basic Stamp 2 based Board of Education (BoE), and moved on to the Parallax Propeller. In February 2008 I purchased my first Lego Mindstorms NXT set. Powered by an ARM7 microcontroller it is a very different beast from anything I had programmed before. The LEGO pieces allow me to quickly assemble a new body or modify an existing one should it not work in its current configuration. This makes prototyping very easy and I am a lazy person, I like easy. A few months later I bought a second NXT kit, so I could do more experimenting whilst maintaining a more serious project at the same time.  Over the years I have accumulated a fair amount of Lego and additional NXT kits and bricks.  In December 2009 I was given the privilege to be part of LEGO's Mindstorms Community Partner (MCP) program.  Together with other MCPs and LEGO we are involved with the development and testing of new ideas and concepts and discussing current and future issues around software, hardware and anything else that might come up.
My wonderful wife, Tammy, is very supportive of my ever increasing collection of robots and LEGO although I do think she wonders if I will ever have enough of either. Everyone who uses LEGO knows, of course, that there is no such thing as too much Lego and you can never have too many robots.