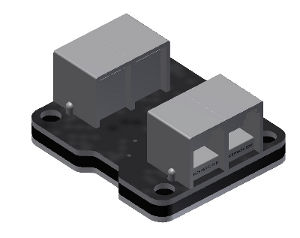 Deepak from Mindsensors told me they have a new device coming out soon: a Sensor MUX for the NXT and EV3.
What makes this one different from the MUXes out there?  Well for one, it's very compact, only 42 mm x 48 mm, with mounting holes in a 4 x 5 studs square.  Other features include:
Support for all EV3 sensors (UART + Touch sensor), so this is not made for MUXing NXT I2C sensors
No need for an external power supply
3 channels to access the data from the sensors
An I2C interface, so that will allow you to use EV3 sensors on the NXT
Automatically detect which sensor is connected, and begin polling, using the block user can then read the data in the program
That's pretty cool and if all goes according to plan, I should have one by the end of November for beta testing.  There is currently no other technical information available but I'll keep you posted if I find out more!