I've played around with various vision systems on the MINDSTORMS, even the Pixy Cam, using an adapter.  However, now Charmed Labs have created a version of the super popular Pixy Cam that will work pretty much out of the box with MINDSTORMS.

So, what's different about this version and the standard one? Well, for one it comes with an adapter cable that plugs into the Pixy Cam and has a standard NXT/EV3 cable end on it.  The other difference is the firmware.  It's been tweaked to work better with the eccentricities of the NXT and EV3 (and trust me, they're very eccentric).  You can program this Pixy Cam very easily in the EV3 software with their block.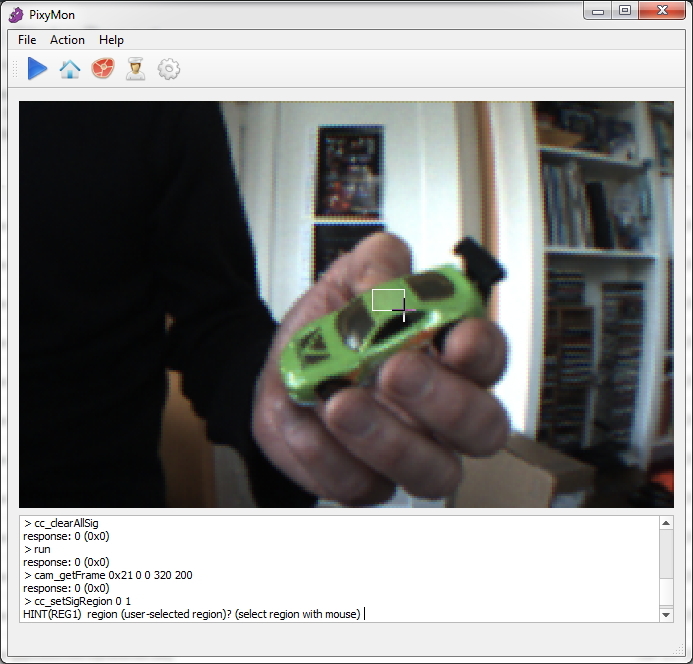 Training the Pixy Cam to "see" new coloured objects is so freaking easy.  You can either point the camera at the coloured object you're holding and press the "learn" button, or, if you want more control, you can use their utility. One of the coolest things is that you can also teach it a combination of two colours (a CC signature), like a coloured beacon, for example.  The camera will detect it and give you information on the angle of the signature object and the size, which will make it easier to estimate the distance to it, if you're good at maths!
You can read more about the utility and the technical specs of the camera here: [LINK]
I am going to see if I can make one of those cables myself and see how well it works with the other firmware, I will keep you posted!