I've started putting some of my code that I'm working on GitHub.  You can now access my repositories here: [LINK].
The first on there is my Robot Virtual Worlds Maze Crawler.  If you don't have Git, don't worry, you can also just download the whole thing as a zip file.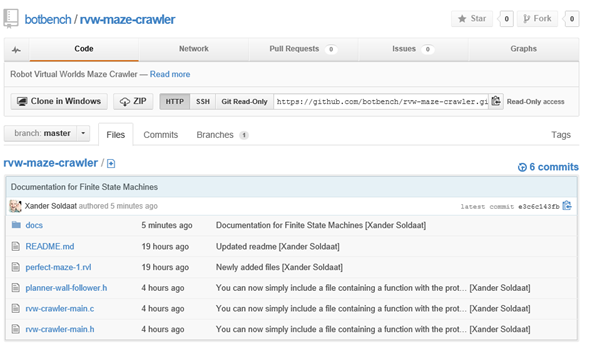 Other repositories will appear on there as well at some point.  I am keen to get my Driver Suite on there soon but that is still under a lot of development and is not fit for public consumption just yet.