The ROBOTC 3.x Driver Suite is in maintenance mode right now and I've decided to put it all on Git.  I will no longer create releases like I did before, rather, I will simply push to the repository as bugs are fixed.  There will be no more feature additions to this suite either.  I am working on a complete overhaul of the suite in parallel and will be making that available at a later stage.
You don't need to know how to use Git to able to use this Driver Suite.  You can download the entire repository by simply clicking the "Download as Zip" button: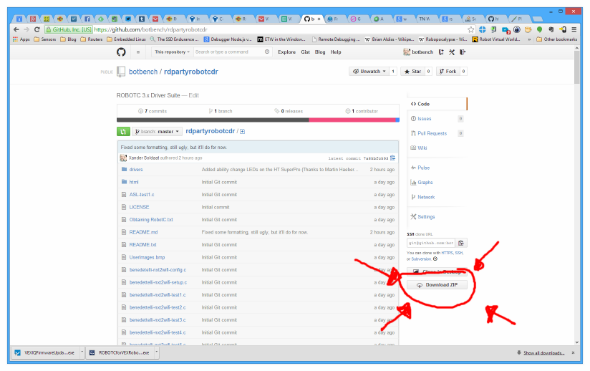 You can keep up to date with this RSS feed: https://github.com/botbench/rdpartyrobotcdr/commits/master.atom.  Add it to your Feedly or your phone's News reader to stay up to date.

If you see changes that you find important enough, you can simply redownload the latest zip file from the Git page, as shown above.
If you're keen to clone the repo, then by all means do.  I've just switched from using SmartHG/Git to SouceTree.  SourceTree has a much nicer interface, I find.  You can find out how to use SourceTree right here: [LINK].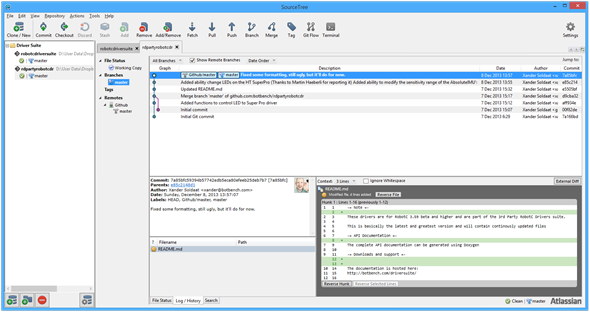 Let me know if you have questions about this.